Restaurant: Little Bad Wolf
Location: 1541 W Bryn Mawr Ave.
Website: Little Bad Wolf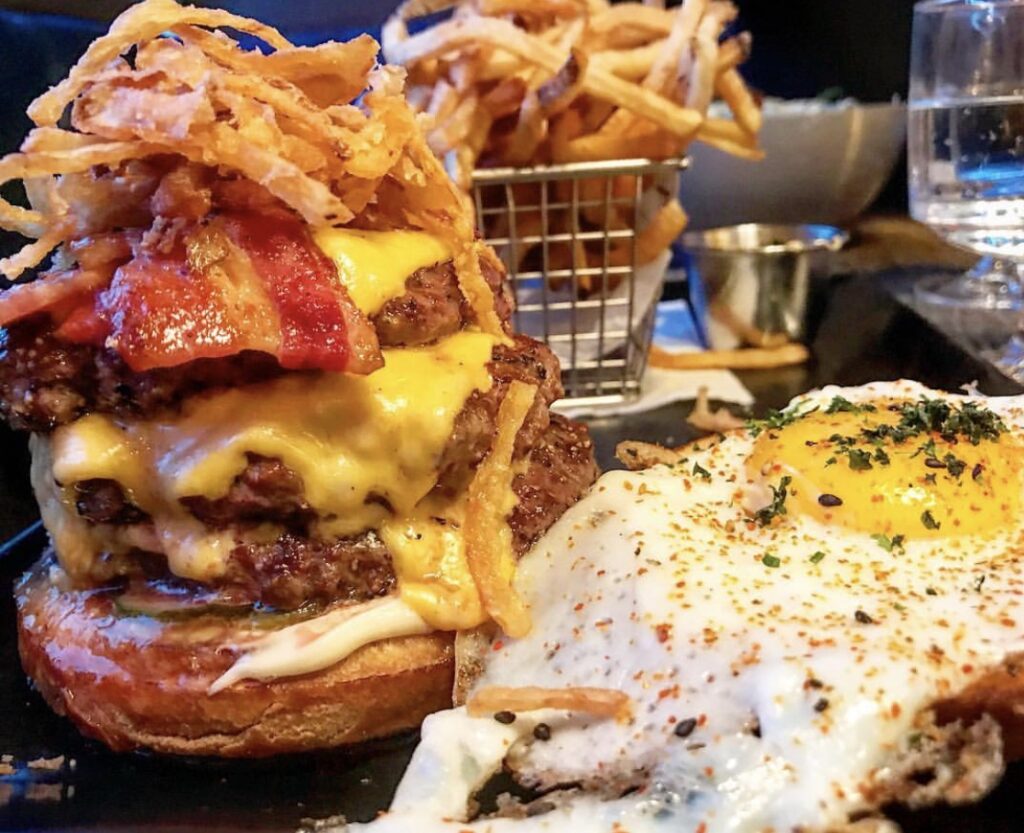 The Score – Wolf Burger
Base
Burger qualifier
50 pts.
Bun
White bun
10/10
Meat
3 Beef Patties
9/10
Toppings
American cheese, onion straws, house-made pickles,
red onion mayo, and a fried egg.
9/10
Taste
Huge mouthful of a burger, but incredible flavor!
19/20
Overall rating: 97/100 A; EXCELLENT
Burger notes
Little Bad Wolf has been known to have a great burger in Chicago for years, and it's definitely a must have if you have a huge appetite. While they have smaller burger options, the Wolf Burger with 3 patties is the #burgerporn you see on the internet. This is what burger dreams are made of.
I have had the burger a few times and it has yet to disappoint. Massively delicious, it doesn't taste overly meaty which was my concern with a 3 patty burger. Usually, the beef would be overwhelming, but the amount of toppings breaks it up nicely and they all work together for an excellent mouth feel.
While I wasn't always feeling the American cheese on this one, it is a fairly common combo between everything, except the onion straws which gave it a nice crunch. The gooey over-easy egg is the metaphorical icing on the cake here, just bringing the whole thing together.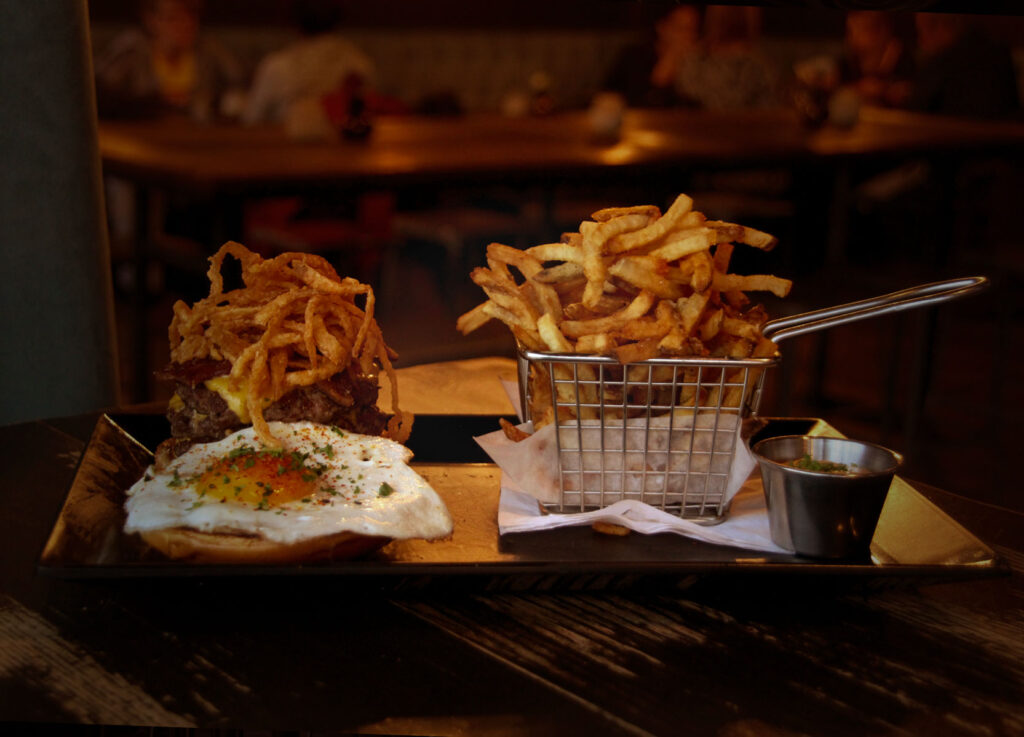 Supplementary notes
Atmosphere rating: ? It's intimate, and they don't take reservations, so get here early, or put your name down and wander around Andersonville while you wait. It's dark yet has an industrial/historic vibe to it that feels semi-luxurious and cozy.
Value: ? $20 Definitely pricier, but not totally out of the world given how much meat is on this thing. It's something to consider splitting with someone, especially because you want to try their Baos as well.
Final thoughts
I would get this burger more often if it weren't for the long waits most of the time. You could get it to go, but it's not the same experience and will sour your opinion on this elite burger. It's worth at least one visit to try this popular burger. Just get there early or be prepared to wait!