Restaurant: Small Cheval
Location: Bucktown, 1732 N Milwaukee Ave.; Old Town 1345 N Wells St.
Website: Small Cheval
The Score
| | | |
| --- | --- | --- |
| Base | Burger qualifier | 50 pts. |
| Bun | Brioche | 7/10 |
| Meat | Seasoned well, a little on the tougher side | 9/10 |
| Toppings | Dijonnaise, pickles, onions, bacon (extra) | 9/10 |
| Taste | Great quick burger, but not a WOW | 17/20 |
Overall rating: 92/100 A-; SUPERB
Burger notes
When Au Cheval hit the burger scene, it created a frenzy in a city that was still growing as a burger Mecca. Even though they are known for many other types of food, the burger was what it became so well known for. To the point where you had to wait 3+ hours for a table to even get a taste of it!
Then came along Small Cheval: a small shack-like structure serving up a slightly smaller version of the real deal at Au Cheval. However, the wait is almost non-existent on most days due to no wait-staff and the fast casual atmosphere. You can walk up to the register, put in your order, and be scarfing down one of the best burgers in Chicago in a matter of minutes.
This buttery goodness features well seasoned beef, a zingy dijonnaise, and a nice crunch from the pickles and red onion. Placed on a soft brioche bun, this burger just melts in your mouth. While it is secondary to the original at Au Cheval, you can save time and money by coming to one of their few locations for a quick, amazing burger and pair it with fries, beer, shakes and draft cocktails.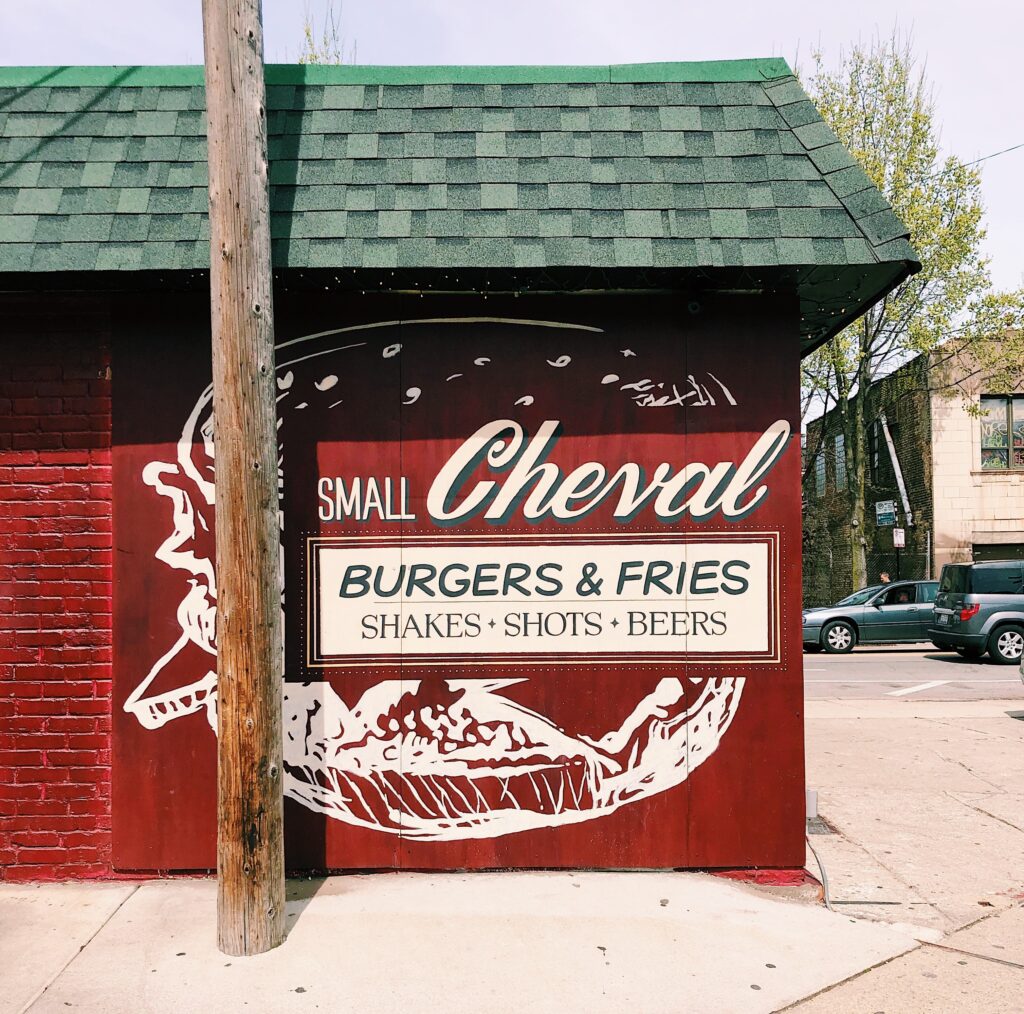 Supplementary notes
Atmosphere rating: ? Come when the weather is warm to enjoy the outdoor patio. It feels like a picnic in the city with one of the best burger bangs for your buck.
Value: ? $10.95 (including the $2 bacon) You can't argue with this. $11 for a 92 point burger. Because of the fast casual nature of this restaurant and no wait staff, you can get an incredible burger at a solid price.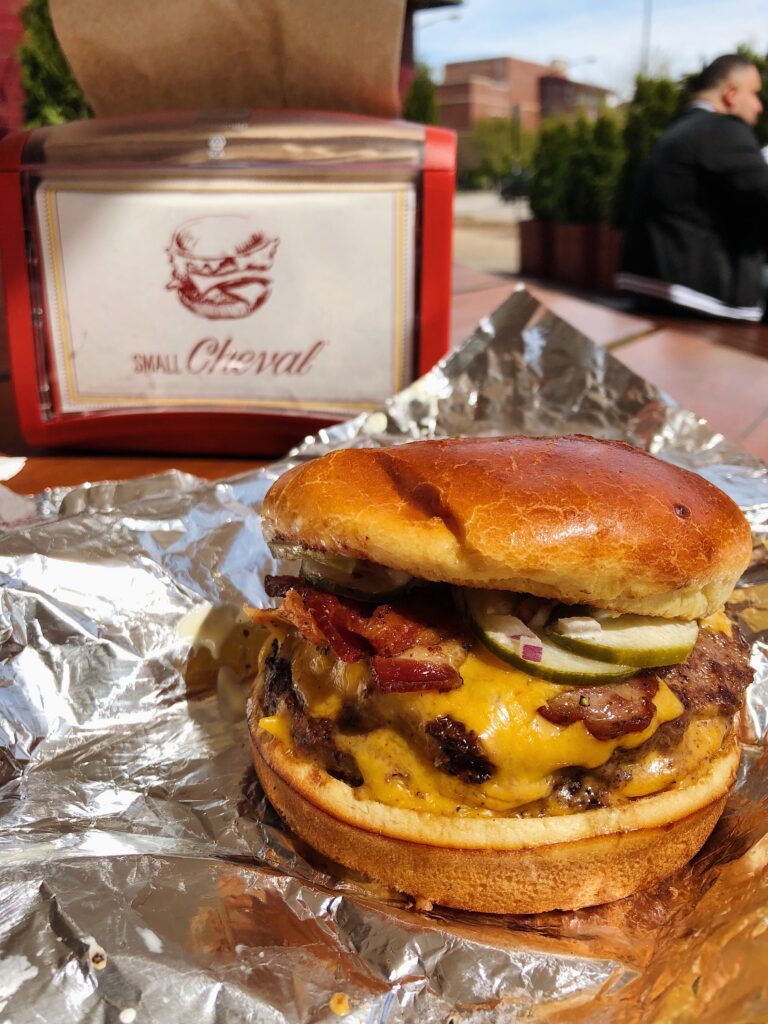 Final thoughts
Unless someone in my group is dying to go to Au Cheval, most of the time I would choose Small Cheval to save the wait time. Perhaps you can swing by Au Cheval to see what the wait is like and then take the 10-15 minute drive to one of the Small Cheval locations if the wait is too long. Either way, you can't go wrong!