Restaurant: The StopAlong
Location: 1812 N Milwaukee Ave.
Website: The StopAlong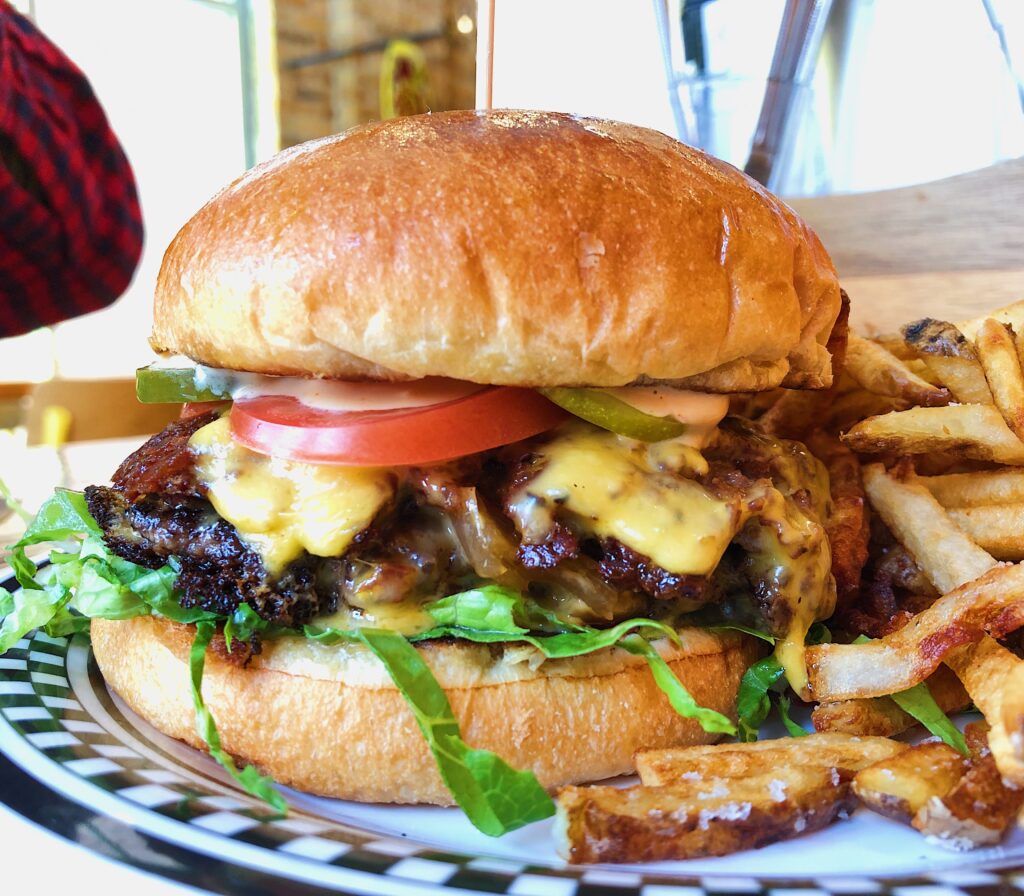 The Score
Base
Burger qualifier
50 pts.
Bun
Brioche, buttered and toasted
10/10
Meat
Smash burger style
9/10
Toppings
American cheese, caramelized onions, lettuce, tomato,
pickles, 1000 island dressing.
10/10
Taste
A classic, done to perfection
19/20
Overall rating: 97/100 A; EXCELLENT
Burger notes
The StopAlong isn't your average burger place, even though the burger may at first seem rather simple. They just happen to do it to perfection.
Located just off the 606 Trail in Bucktown, I can't think of a better afternoon than a walk or bike along the trail and finishing with a solid burger or pizza at The StopAlong. Definitely one of the best smash burgers in the city of Chicago, it just is so spot on, it is highly recommended.
From their website:
The StopAlong is a neighborhood spot for the kid in all of us, offering pizza, burgers, a full bar, and other good stuff, in a fun & friendly environment.
The StopAlong opened in August 2016, providing the neighborhood with a casual, throwback pizzeria and bar just steps from the 606. The playful and nostalgic atmosphere of The StopAlong harkens back to childhood and puts a smile on the face of young and old alike. We serve the best NY-style, thin crust pizza & griddled burgers around. Everything is made from scratch daily using only high-quality, fresh ingredients. We also offer a nice selection of craft (and cheap) beer, wine and cocktails. 
The family-friendly restaurant channels vintage '80s and '90s pop culture throughout the space with bright colors, arcade games, and a collection of retro toys, lunch boxes, and action figures. Comic book style artwork hangs on the walls featuring pop culture characters like Superman and Darth Vader. Classic arcade games like Ms. Pac-Man, Galaga, and Super Mario Bros can be found in the back game room, and Transformers and Ninja Turtles are other frequent character staples in the interior decor.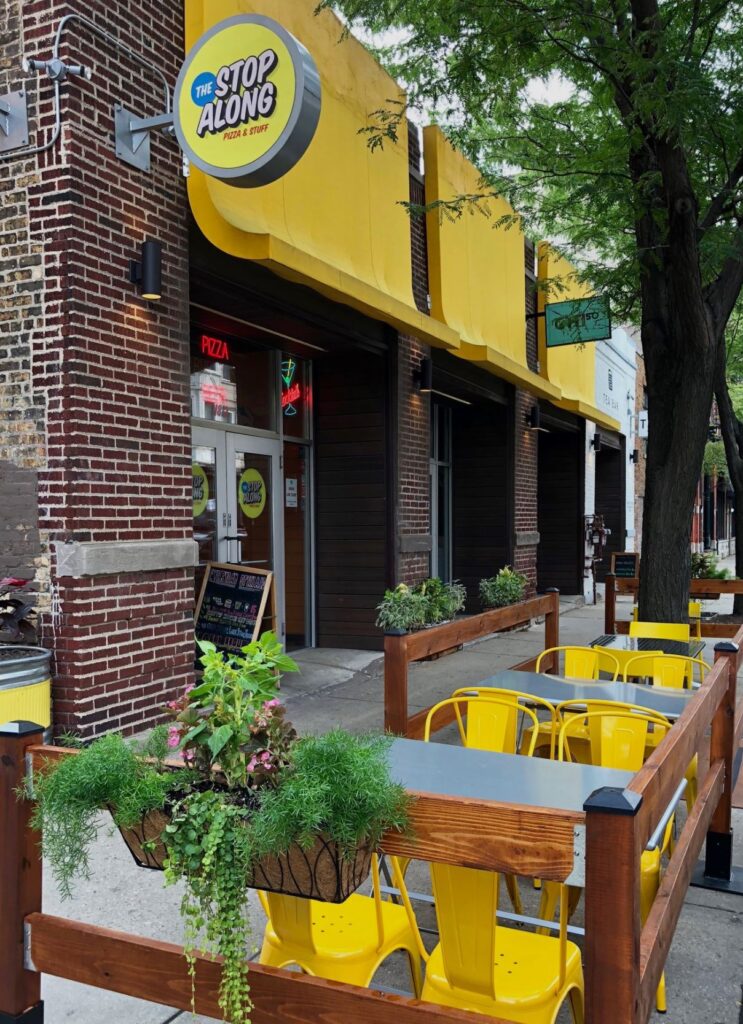 Supplementary notes
Atmosphere rating: ? I love the nostalgic feel of the place. Bright and vibrant, fun throwback toys everywhere, great for a family.
Value: ? $12.50 for this size and taste is an awesome deal. A burger shouldn't be more than $15-20 at the absolute max, and that's at a fancy-pants places. So to have one of the top burgers at this price is great value.
Final thoughts
If you aren't a fan of all the crazy burgers with wild toppings at many Chicago restaurants these days, this is definitely something that may be up your alley. With classic ingredients, they totally nail it. Head over there today!