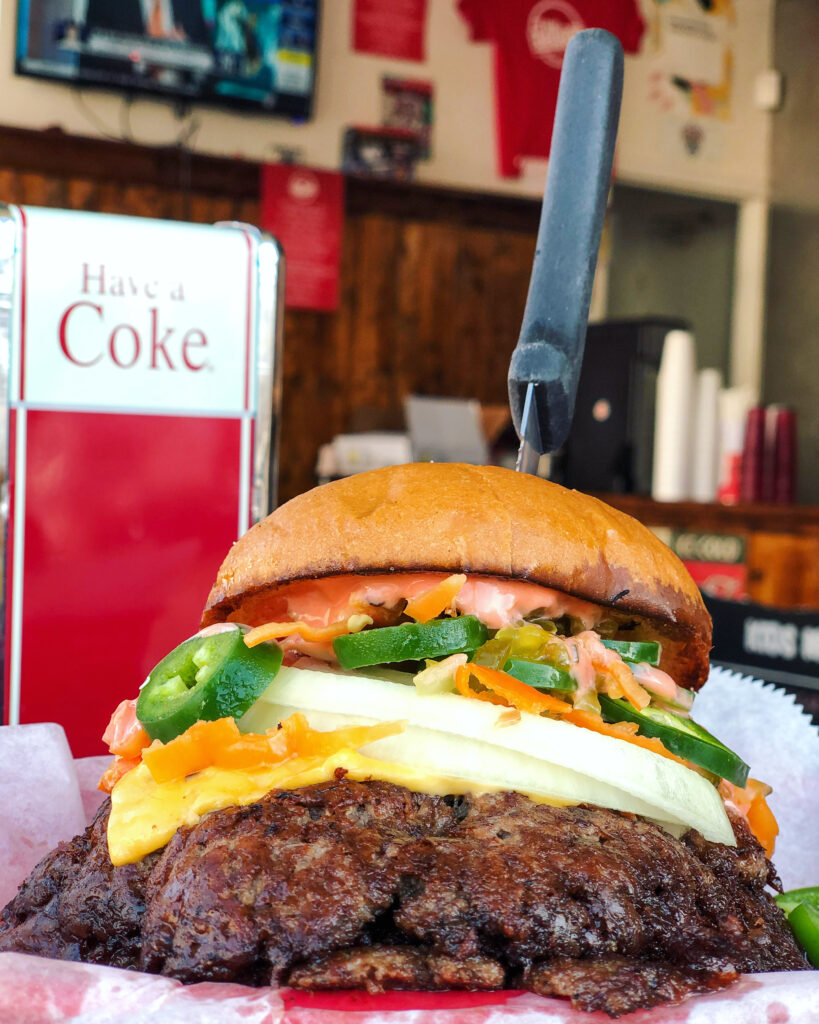 The Score – Single Cheeseburger
| | | |
| --- | --- | --- |
| Base | Burger qualifier | 50 pts. |
| Bun | White bun | 8/10 |
| Meat | 7 ounce smashburger patty | 9/10 |
| Toppings | Onion, Relish, Region sauce | 9/10 |
| Taste | Great tang, crispy meat, bun starts to falter | 17/20 |
Overall rating: 93/100 A-; SUPERB
Burger notes
The Region is only a few years old, but has topped several "Best Burger in Chicago" lists with their unique smash-burger style burgers that are famous in Northwest Indiana.
I have had this burger a few times, including the Annihilation burger pictured above which is for those with a big appetite and a palate to handle the heat! That one does sit a little heavy, but the single cheeseburger is just the right size.
I loved theflavor of this burger and the numerous textures it has between the crispy smash burger patty, the onion/relish, or jalapenos on the annihilation burger. Their famous Region sauce definitely has a solid tang to it, with a subtle sweetness overall. This is definitely not your standard ketchup/mustard, tomato, lettuce burger. No sir!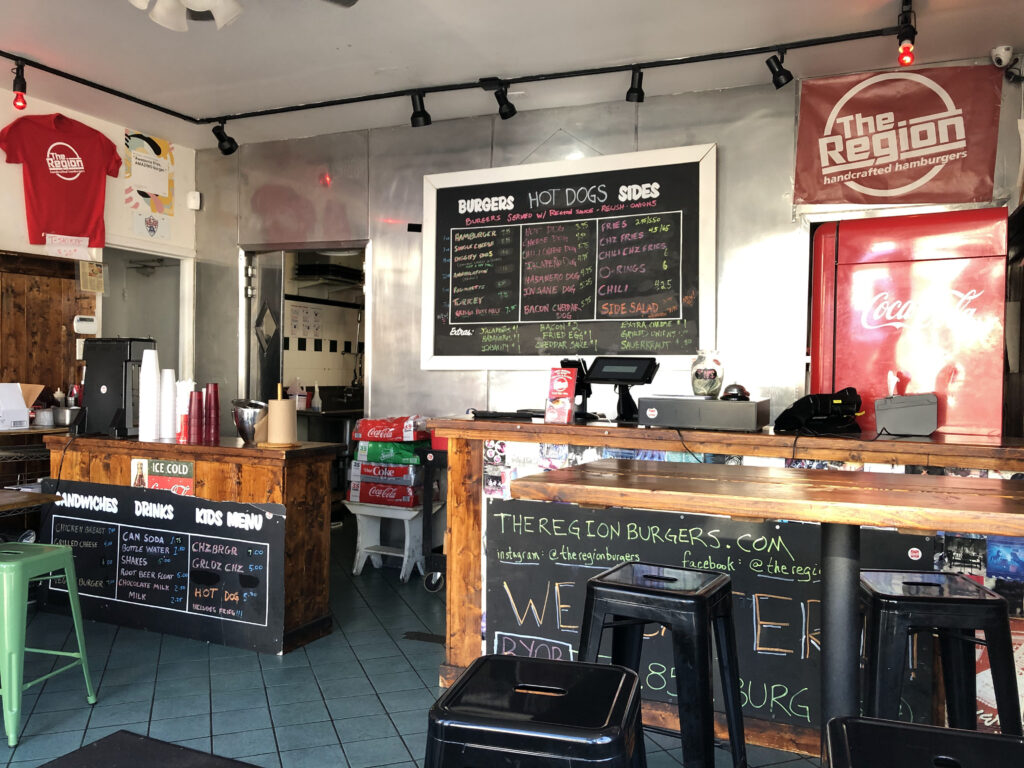 Supplementary notes
Atmosphere rating: ? Curtis, the owner, is super friendly and willing to chat with all the customers. It's a very personalized interior featuring music/album decor on the walls as well as a Nintendo classic to play!
Value: ? $9.95 Along the same lines as some of your fast burger joints, and I would choose The Region every day, especially if I'm looking for something different.
Final thoughts
I will quote from The Region's website to round out this post:
Each and every one of our hamburgers is made to order and handcrafted to perfection.  We never have and never will use frozen or pre-formed patties and you'll hear some seductive clings and clanks coming from the kitchen.  The result is a juicy-on-the-inside, crispy-on-the-edges beauty of a burger that extends beyond the confines of its perfectly grilled bun.  Odds are you've never seen anything quite like it! 

The Region Burgers website